About Us
---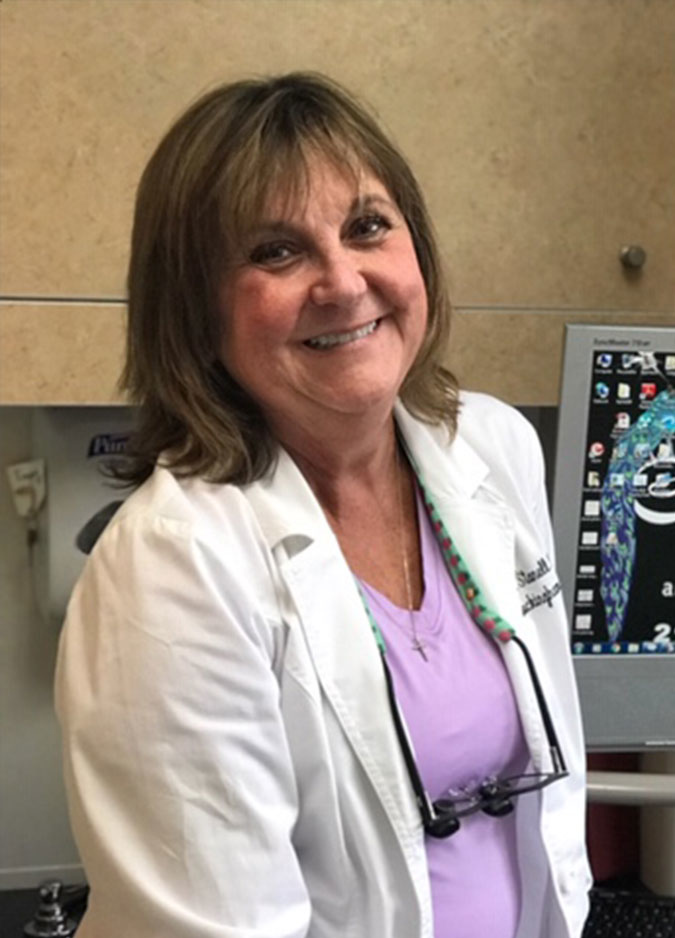 Laurie Anne Stanell D.M.D
Dr. Laurie Anne Stanell is a cosmetic and family oriented Doctor of Medicine in Dentistry who has been in private practice since 1988. She practices Comprehensive Dentistry which includes Cosmetic Dentistry, Zoom, Invisalign, Restoration of Implants, Dentures, Root Canals, Crowns, Veneers, Laser Dentistry, Dental Sleep Medicine and the treatment of TMJ Disorders.
A native of Bucks County, Dr. Stanell grew up in Feasterville, Pennsylvania and graduated from Neshaminy High School. She holds a B.S. in Biology from The Pennsylvania State University and her Doctor of Medicine in Dentistry (DMD) from Temple University School of Dentistry. Dr. Stanell was a recipient of Phi Sigma Honor Society in Biology while at Penn State and received fellowship in Oral Cancer Surgery at Temple University Hospital while attending dental school..
Dr. Stanell is a member of the American Dental Association, Academy of General Dentistry, American Academy of Cosmetic Dentistry and American Academy of Laser Dentistry. She continually educates herself and her team in order to provide the most advanced dental care possible for her patients.
---
Our practice is prepared to screen for O.S.A., and offer solutions such as oral appliance therapy. We employ the latest cutting edge techniques and technology to ensure a positive experience and successful outcome for all of our patients. Call us today with any questions you may have, or if you or your bed partner snore, or have been diagnosed with sleep apnea and are looking for a CPAP alternative.